Cinema with Us 2017
Supported by
Sompo Japan Nipponkoa Insurance Inc [SOMPO ART FUND]
(Association for Corporate Support of the Arts, Japan: 2021 Fund for Creation of Society by the Arts and Culture)
and Association for Corporate Support of the Arts [GBFund] and Kamei Foundation for the Promotion of Social Education
---
• October 7–9 [Venues] Yamagata Museum of Art 2 ‹M2›, 5 ‹M5›
Cinema with Us is a program that features work born from the unprecedented March 11th, 2011 Great East Japan Earthquake and Tsunami, and accompanying nuclear power plant accident.
---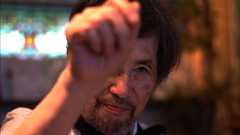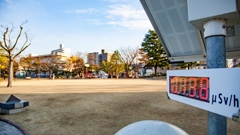 This program appears for the fourth time at the festival; six years have unavoidably passed since the disaster occurred (in the meantime, the tectonic plates have shifted so much that it has become unclear which disaster is being referred to at any given time, and political talk of "recovery," is so ever-shifting that one is always uncertain which recovery is being discussed). Through films that confront this reality, we would like to start contemplating the following questions: What role can documentary play? What can this reality bring to documentary?
To further expand the activities of the 311 Documentary Film Archive, which is in its third year, we have invited the Bophana Audiovisual Research Center, in Cambodia. We will reflect on how film archives might aim to offer ways to deepen historical understanding of the regions affected by disaster.
---
FUKUSHIMA: The silent voices

Dir: Sato Chiho, Lucas Rue / FRANCE / 2017 / 58 min

•

Oct. 7 13:20 ‹M2›

Life—Another Story of Fukushima

Dir: Kasai Chiaki / JAPAN / 2017 / 115 min

•

Oct. 7 15:20 ‹M2›

Red Wedding

Dir: Chan Lida, Guillaume Suon / CAMBODIA, FRANCE / 2012 / 58 min


Where I Go

Dir: Neang Kavich / CAMBODIA, FRANCE / 2013 / 55 min

•

Oct. 8 13:30 ‹M2›

Nuclear Cattle

Dir: Matsubara Tamotsu / JAPAN / 2016 / 98 min

•

Oct. 8 18:30 ‹M2›

Oguni Matagi

Dir: Hayashi Gohei / JAPAN / 2017 / 124 min

•

Oct. 9 10:30 ‹M2›

Dear Monster—Poet and the Disaster

Dir: Ito Ken / JAPAN / 2016 / 60 min

•

Oct. 9 16:00 ‹M2›

The People Living in Hadenya

Dir: Agatsuma Kazuki / JAPAN / 2014 / 135 min

•

Oct. 9 18:00 ‹M2›

---
Discussions

[Admission Free]

The Disaster through Television Documentary

•

Oct. 7 18:10 ‹M5›


Panelists: Michidoki no kai, Kasai Chiaki (Dir. Life—Another Story of Fukushima) / Moderator: Ogawa Naoto

(Coordinator, Cinema with Us)


Bophana Audiovisual Resource Center

•

Oct. 8 16:00 ‹M5›


Speaker: Chea Sopheap

(Director, Bophana Center)


Discussants: Takakura Hiroki

(Center for Northeast Asian Studies, Tohoku University)

, Ogawa Naoto

(Coordinator, Cinema with Us)

/ Moderator: Fujioka Asako

(Coordinator, Cinema with Us)


What Did the Disaster Bring to Documentary?

•

Oct. 9 13:20 ‹M5›


Panelists: Araki Keiko

(Director, Pia Film Festival)

, Yasuoka Takaharu

(Producer / Professor of Japan Institute of the Moving Image)

, Sato Hiroaki

(neoneo)

/ Moderator: Ogawa Naoto

(Coordinator, Cinema with Us)