Yamagata Silver Screen Revival!
---
---
It is impossible for us to separate our experience of a film from our memories of when, where and how we saw it. Continuing to bear witness to this simple truth is the Yamagata International Documentary Film Festival, which—true to its name—has continued to be held every two years in Yamagata. This year's program includes a screening and exhibition featuring the Green House, a legendary movie theater that was the source of a large historical fire; as well as a showing of a live-action movie by Oshii Mamoru filmed at the Tokiwa Theater in Kaminoyama, where screenwriter Ito Kazunori grew up. These programs showcasing both now-defunct theaters will revive the magic of the motion-picture house—a place that serves to connect spectators, films, and community through its very existence.
---
The Red Spectacles
(Akai megane)
---
JAPAN / 1987 / Japanese with French Subtitles/ Color, B&W / 35mm / 116 min

Director: Oshii Mamoru
Producers: Shiba Shigeharu, Hayashi Daisuke
Script: Ito Kazunori, Oshii Mamoru
Photography: Mamiya Yosuke
Lighting: Hosaka Yoshimi
Music: Kawai Kenji
Cast: Chiba Shigeru, Washio Machiko, Tanaka Hideyuki, Genda Tessho, Hyodo Mako, Nagai Ichiro, Otsuka Yasuo, Amamoto Hideyo
Production Company: Omnibus Promotion
Source: Bulk, Ltd.
At the end of the 20th century, the Metropolitan Police Department decides to form a special crime-fighting unit to combat increasing violent lawlessness. The group, clad in specially reinforced uniforms and armed with heavy weaponry, is called "Kerberos" (after the dog guarding the underworld in Greek mythology). Widely criticized for their ruthless investigative tactics, the team is shortly forced to disband. Three years later, however, Kerberos member Todome Koichi—having fled overseas and refused to disarm—decides to come back home . . .
---
Talking Head
---
JAPAN / 1992 / Japanese / Color / 35mm / 105 min

Director, Script: Oshii Mamoru
Photography: Mamiya Yosuke
Lighting: Hosaka Yoshimi
Art Director: Hanatani Hidefumi
Sound: Iwahashi Masashi
Editing: Matsuo Hiroshi
Assistant Director: Ito Kazunori
Molding: Moby Dick
Special Effect: Big Shot
Music: Kawai Kenji
Sound Design: Chiba Shigeru
Animation: I.G Tatsunoko
Cast: Chiba Shigeru, Ishimura Tomoko, Tachiki Fumihiko, Tanaka Mayumi, Ishihara Shinichi, Hyodo Mako
Produced by: Embodiment Films
Production Company: Bandai
Source: Bandai Visual
With only a month until deadline, the scenario for the blockbuster animation film Talking Head is still not completed, and its director has disappeared. "I" was summoned to fill in as director in an effort to finish the movie at all costs, but the screenwriter, animation director, and the rest of the staff shortly began to be killed off one by one. Filmed entirely at the Tokiwa Theater in Kaminoyama, this controversial work from Oshii Mamoru may perhaps be described as "film critique within a film."
---
Post-Screening Talk

Exploration of the Tokiwa Theater
The Tokiwa Theater in Kaminoyama is the childhood home of Ito Kazunori, who wrote the screenplays for numerous Oshii Mamoru films. The theater is known in two distinct ways: as a historic theater nestled in a hot springs town, as well as the filming location for Oshii's films. In addition to live commentary from Ito regarding this history, critic Ueno Toshiya will join this event to examine the curious embedded structure of a "film critique within the film," whereby the film is shot entirely inside a theater.
Guests:

Ito Kazunori

(screenwriter)

, Ueno Toshiya

(critic)



---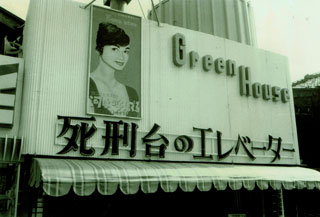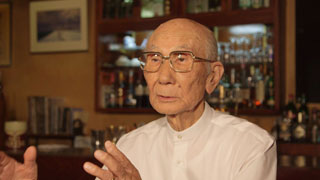 The World's "Top" Theater
(Sekaiichi to iwareta eigakan Sakata Green House shogenshu)
---
JAPAN / 2017 / Japanese / Color, B&W / Blu-ray / 67 min

Director, Narrative Structure, Photography: Sato Koichi
Production Assistant: Inada Akino
In Cooperation with: Yamagata University Institute of Visual Culture
Producer: Yamagata International Documentary Film Festival
Sakata, a merchant town that is half the adage "Sakai in the west, Sakata in the east," was home to the Green House—a cinema dubbed "the world's most deluxe theater." It all but disappeared from popular memory, however, after being destroyed in the 1976 Great Fire of Sakata, which broke out in its interior. Following forty years of silence, this film shares precious testimonies regarding the theater from those who loved it.

Interview
---
Post-Screening Talk

Spotlight on the legendary Sakata Green House Theater
This theater, described by film critic Yodogawa Nagaharu as the world's best, was situated in the port town of Sakata, where traversing Edo-period cargo ships brought richly diverse cultures and helped cultivate an enterprising spirit. The motion picture-house served as an extraordinary presence, bringing awe, joy and pride to its numerous visitors before being lost in a downtown fire on a day with strong winds. Join Green House enthusiasts for a look back at the theater—both the good and the bad.
Guests:

Iino Shoji

(Shonai Documentary Film Tomonokai)


Nakagawa Hideki

(sociologist)

, Sato Yoshihiro

(movie circle α85)


Narita Yuta

(film culture researcher)

, and others