Nuclear Family
---
USA, SINGAPORE / 2021 / English / Color, B&W / DCP / 93 min

Directors, Script, Photography, Sound, Sound Design, Editing, Producers: Erin Wilkerson, Travis Wilkerson
Source: Creative Agitation
Tormented by images of nuclear war since childhood, Travis Wilkerson takes his family and tours nuclear test sites and military facilities across America. Memories of the massacres of Indigenous people are lodged in the sites that the family visits. The film's imagination eventually turns to the atomic bombing of Nagasaki and the nuclear accident in Fukushima. With archival footage of nuclear tests and Sun Ra Arkestra's performance of Nuclear War threaded throughout, this film re-examines human and nuclear history, and the recurrent nature of violence.
---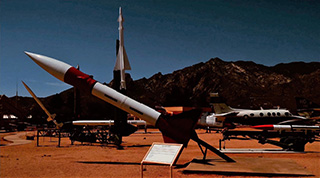 [Director's Statement] Physicist Karen Barad writes that acts of war leave scarred bodies and landscapes, that every radiated cell is now the ghost of war. Nuclear Family aims to give voice to these ghosts. They may be our only hope. This is the story of a family road trip to the haunted landscapes of settlement and the nuclear missile silos of the American West, fenced in doomsday beacons dotting the prairies and mountains, surrounded by soybean fields, Indigenous reservations, and worn western towns. A document of invasive species that have spread along settlement and trade routes via ports and rail lines, and silk road caravans; the most invasive of all, being humans. Seize the land by gun. Turn the land into a gun. Point the gun at everybody's head.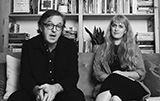 Erin Wilkerson and Travis Wilkerson
Creative Agitation, formed in 2010 by Erin and Travis Wilkerson, creates collaborative work that acts as a bomb for change, exhibiting internationally at Locarno and the Venice Biennale. The NY Times called Travis Wilkerson's most recent film Did You Wonder Who Fired the Gun? (2017, YIDFF 2019), "an urgent, often corrosive look at America's past and present through the prism of family, patriarchy, white supremacy and black resistance." Erin Wilkerson is finishing multimedia work on global histories of extraction landscapes. Her film, The Scents That Carry Through Walls, on the nostalgia of settlement, showed at Dokufest and Prismatic Ground. They are on the Editorial Board of Now Journal, an artist-run newsreel dedicated to the rapid release of creative work on pressing political injustice.