D.C.P. Projection of Independent Cinema
A research group headed by Negishi Kichitaro, President of Tohoku University of Art and Design, has been working since 2013 on a four-year research project titled "Screening Small Scale Films in the Era of Digital Cinema," funded by the Japan Society for the Promotion of Science. This symposium forms a part of the project.
Lecture & Symposium

D.C.P. Projection of Independent Cinema
Today, in the era of digital cinema, to what extent is it necessary for independent and student filmmakers, and other producers of small-scale films, to respond to digitalization? This symposium will focus on the Digital Cinema Package (D.C.P.) format for film projection. While investigating the current state of digitalization and its problems, the symposium will explore the potential of new modes of cinematic expression.
Keynote Speaker: Chris Fujiwara

(Film critic, Programmer)

Panelists:

Julian Ross

(Short Film Programmer at International Film Festival Rotterdam)


John Junkerman

(Filmmaker)


Kato Takanobu

(Cinematographer)


Miura Kazuki

(Researcher at the National Museum of Modern Art, Tokyo)




Moderator: Murayama Kyoichiro

(Film researcher)
Related Screening

D.C.P. Research Project
Screening: Good Year

(Dir. Hayashi Kaizo, 21 min)

and others

---
A Movie Theater in Yamagata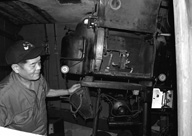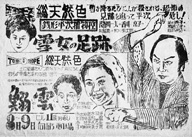 A cinema called the Mukaimachi Theater operated in Mogami Town, Yamagata Prefecture for ten years, beginning in 1955. Its owner, Mr. Kobayashi Hiraku, not only managed the theater and worked the projector, but also produced around fourteen to fifteen original mimeographed advertising leaflets each month. At this year's YIDFF we will hold an exhibition of these leaflets and other film memorabilia of Mr. Kobayashi's. Beautifully illustrated, the leaflets evoke our nostalgia and remind us of how film excites us. They eloquently express the richness of Yamagata's film culture.